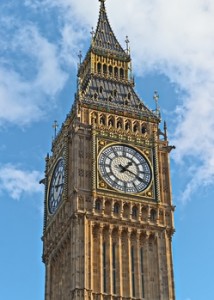 Thousands of people fly in and out of Stansted Airport and continue on their journeys without ever stopping to take the time to take in some of the fantastic attractions there are in the area. If you happen to find yourself close to Stansted Airport with a few hours or days to spare, never fear . . . there are lots of things to see and do.
Don't forget that Stansted Airport is one of London's airports meaning that the fabulous choice of attractions is never too far away. Anybody who really wants to get value for money on a trip to London would be well advised to splash out on a London Pass ticket which can get you and your family into the very best attractions London has to offer.
The London Pass – Windsor Castle, The London Zoo, St Pauls Cathedral, The Queens Gallery, Wembley Stadium Tour, Arsenal Stadium Tour, The Tower of London – I think you'll agree that The London Pass has something for all the family.
Buckingham Palace – whilst you're enjoying your trip to the City of London don't forget to take in the glorious spectacle of Buckingham Palace, one of the most famous landmarks in London, in the UK, probably one of the most famous landmarks in the entire World.
Natural History Museum – is full of all things natural. Don't let the enormous Dinosaur in the entrance put you off, there are loads of terrific things to see in this, one of the premier museums in the country. There are also lots of things to do – the Natural History Museum has plenty of hands on experiences for hands on types of people.
There's more . . . Tower Bridge, London Dungeon, Madam Tussauds, Tate Modern – yep, there are plenty of fabulous attractive and things to do just a short distance from London Stansted Airport.
Don't forget to book you overnight accommodation at a hotel close to Stansted Airport!