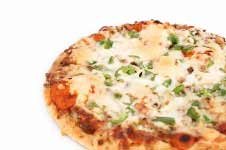 Every year, many people fly out of Stansted Airport in London. Some people head off on their holidays from this airport, some fly overseas on business, and others get flight from Stansted because they are heading back home having visited the UK. As one of the busiest UK airport, Stansted now offers a host of facilities and amenities for travellers to benefit from, and this includes a variety of eateries catering for all sorts of budgets.
If you are flying out from this airport, it is well worth arriving as early as you can so that you have time to relax, prepare for your flight, and take advantage of the various eateries that are located around the airport. Whatever your tastes, preferences or budget, you will find somewhere to unwind, enjoy a drink, and have a bite to eat.
Some popular dining options
If you are planning to grab a bite to eat before you fly out from Stansted, there are a number of popular options you can choose from. This includes:
The Bridge Bar: This establishment serves up breakfasts, a range of dishes, and a good selection of alcoholic and non alcoholic drinks.
Crepe Affair: Here, you can grab a delicious yet light crepe with a choice of fillings. This is ideal for those who want a snack but nothing too filling.
Frankie & Benny's: For tasty New York Italian dishes, including favourites such as burgers, pasta, and pizza, this is a great place to eat with a relaxing setting and great music.
The Windmill: This is a friendly pub with a great atmosphere, good pub food, and a wide variety of beverages to choose from.
In addition to these firm favourites you will also find additional popular options such as Costa Coffee, Starbucks, Pret A Manger and Krispy Kreme. Of course you could always dine at the DeSalis Hotel before you leave!