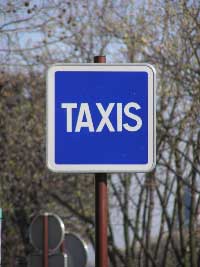 Stansted Airport is a very busy airport, and is used by a range of airlines including a variety of budget airlines such as Ryan-air. Every day, many people fly into the UK and arrive at this airport, including those visiting the UK as well as those arriving back in the UK having been on their holidays abroad.
As is the case when you arrive at any airport, one thing you will want to do once you have cleared customs is to get to your destination or your home as quickly as possible. You don't want to be hanging around for ages or having to work out your transport options then, it's always best to plan in advance how you are going to travel to and from the airport.
If you are returning from your holiday, you may have parked your car at the airport in which case getting to where you need to go won't be a problem.  If you don't have a car parked at Stansted you can choose from a range of other ground transportation options.
Popular ground transportation
Amongst the different options you have when it comes to ground transportation from Stansted Airport are:
Car hire: You can quickly and conveniently hire a vehicle, with a number of vehicle rental companies based at the airport. This is the ideal choice for visitors who want to be able to use the car during their time in the UK.
Bus or coach: You can access a number of buses from the station that is located adjacent to the main terminal building, making it easy to get to both local and national destinations.
Rail: There is also a rail station that is below the main terminal building and this provides convenient and speedy links to areas in London as well as other parts of the country.
Taxi: You will be able to find an abundance of taxis outside the terminal building, which means that you can get a cab to your destination with ease and speed.
Own Car: Or you could take your own car and take advantage of one of our parking packages. This can work out cheaper overall and lets face it, much more convenient than using public transport.
All of the transport options offered at this airport provide speed and efficiency to visitors and returning UK residents who arrive at Stansted.