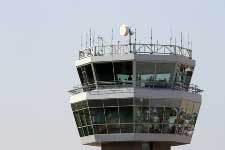 Stansted Airport is one of the most popular transport routes to and from the UK. It is often the location of choice for European air carriers, and is also the most-used airport for low-cost airlines such as Ryan-air. Stansted is the fourth busiest airport in the country, following Heathrow, Gatwick airport and Manchester airport as the most used. Stansted is also popular with private plane users, and is commonly the location of jets landing for state visits or private business deals.
Stansted has a long history, being connected to the RAF during the Second World War. It was used after the war as the main storage site for plane maintenance, and then for Civil Aviation after 1949. It was very nearly transferred to NATO, but eventually remained in civil hands.
After 1966 it was used as a charter airport for holiday airlines, and was popular with lower-cost companies as the charges were lower than either Gatwick or Heathrow. The government agreed plans to develop Stansted in 1984, but at the same time they limited Stansted's passenger capacity to 25million per year.
Since the start of the 21st century, Stansted has been expanding rapidly, and there are now 22.8 million passengers flying to more than 150 destinations annually. There are facilities for businesses, including lounges offering broadband, along with several conference rooms available in Enterprise House, one of the terminal buildings. There are also more than a dozen shops available both before and after security control. These shops include Boots, Clarks and WH Smith before security, and The Body Shop, Swarovski and JD sports supplies after security.
Passengers using Stansted can travel to the airport in a number of ways, including trains from London Liverpool Street, or buses from Victoria or Bishops Stortford, along with a variety of other options.