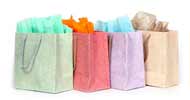 If you find that you've got a little more time to kill at Stansted Airport than you anticipated don't worry, there's plenty of stuff to do. Maybe your journey didn't take quite as long as you thought it would, maybe your flight has been unavoidably delayed . . . maybe you're just the type of person who enjoys hanging around in airports for hours before their flight is due to take-off, or maybe you're waiting for a connecting flight.
It really doesn't matter . . . there are loads of ways you can while away the hours at the airport.
Bag a bargain – what better place to hunt out some bargains than in the duty free shop?  The duty free shop at London Stansted Airport has everything from beauty products to single malts, designer sunglasses and fine fragrances. Returning passengers can leave their purchases until they come back from their journey to save them from carting them around the world.
Sit back, have a drink and a bite to eat – there are loads of eating and drinking options at London Stansted Airport. It doesn't matter whether you fancy a coffee, a glass of champagne, a pub lunch, hamburger or some fine cuisine . . . you'll be able to find something to suit your palate.
Win a car – or at least try your best. There is generally some type of super car on display with a chance to be won – it might be a Ferrari, it might be an Aston, it might be your lucky day!
Watch the airplanes – when you're talking about the fourth busiest airport in the UK it stands to reason that there's always plenty of action on the runway. The best vantage point is through security at Pret A Manger with a choice of tables where you can sit back, have a coffee and watch the planes.